Best Compression for Loose & Excess Skin
Struggling with loose and excess skin, especially after weight loss?  You can truly see the difference high-quality compression garments can make regardless of your body type and size.  Slimpressions shapewear body shapers are for women on a weight loss journey who want to look slimmer and feel confident.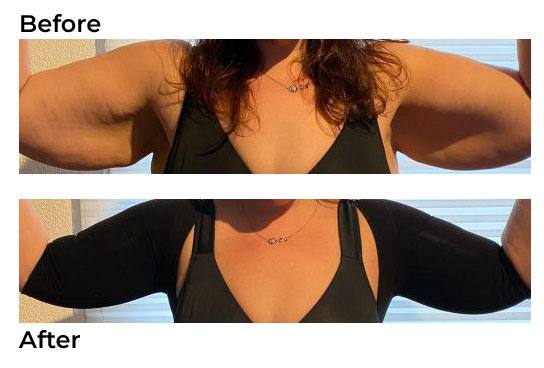 Slimpressions
Product Selector
Size Charts
FAQ
Slimpressions

Slimpressions is manufactured in North America using a patented seamless technology that eliminates unsightly seams, panty, and bra lines to create a beautiful, streamlined silhouette.
Slimpressions features a "magic middle" that provides extra compression and structure to smooth and shape the so-called jelly belly, muffin top, back fat, and bra bulge.
It has a stay-put reinforced design to prevent the dreaded "roll-ups".
Tagless, easy care and machine washable.
Product Selector
Size Charts
FAQ
Voted Best Shapewear Among the Weight Loss Community!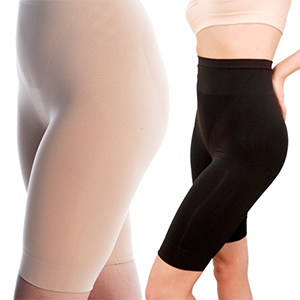 I have tried a lot of shapewear products over the years. After 180 lbs of weight loss, even with multiple excess skin removal surgeries — there is still flappy skin in lots of places. Thankfully,
Read More »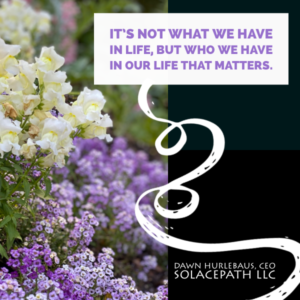 Dawn, I just want you to know you are such an inspiration to anyone who knows you. You have such a gift. You are compassionate, caring, funny, fun-loving, and you're living life to the fullest.
Read More »
I just wanted to tell you how much I love your Slimpressions The Haves product. I was extremely skeptical that there could be shapewear out there that didn't actually roll up in the stomach area.
Read More »
Subscribe to our newsletter
Don't miss new updates on your email